The last blog, before I go.
So what did I do to make my life a little more bearable and more complete in 2015? I've listened. My ears seem to filter out the junk more quicker than before and that's a lot! That saved me a lot of time to focus on the writings, recording and releasing of a bunch of new songs. Thanks world.
As with 2014, the death celebrities of our time, become more frequent as age always proves to be the ultimate killer. Here are a "few" that have more or less influenced my state of being (source
http://goo.gl/8871CK)
:
P.F.Sloan (Eve Of Destruction), Phil "Philthy Animal" Taylor (Moterhead's drummer of Ace Of Spades), Andy White (Beatles "Love Me Do" drummer), Daevid Allen (Gong frontman, The Magick Brother), Chris Rainbow (Vocalist, Alan Parsons), Allen Toussaint (composer, producer, arranger, pianist, talentscout, inspirator, what a loss of talent!), Joost Zwagerman (schrijver), Drs P. (dutch singer, poet of humoristic absurdism), Gunnar Hansen (remember the original Leatherface?), Maureen O'Hara (John Wayne's favorite company on screen), Phil Woods (played alto sax on so many of my favorite albums of the seventies, like Billy Joel and Paul Simon), Oliver Sacks (the one who really used his brains), Rico Rodriquez (ska trombonist of the Specials), Wes Craven (horror director), Bob Johnston (sixties producer of Bob Dylan, Simon & Garfunkel), Cilla Black (her rendition of bacharach's "Alfie" especially), Omar Sharif (screen legend), Patrick Macnee (remember when tv was " John Steed" cool), Chris Squire (Yes bassist-extraordinaire), Ornette Coleman (free jazz sax blower), Ron Moody (Oliver's Fagin), Christopher Lee (the best Dracula actor next to Bela Lugosi), BB King (subtle "Lucille" bluesplayer), Errol Brown (Hot Chocolate's "Every1's a Winner"), Andy Fraser (Free bassist, composer of Robert Palmer's "Every Kinda People"), Percy Sledge (voice of "When a Man Loves a Woman"), Ben E King (voice of "Stand By Me"), Günter Grass ("The Tin Drum" writer), Clark Terry (Fluegelhorn/ Trompet player), Lew Soloff (trumpet player of Blood, Sweat & Tears, loved those horn arrangements), Leonard Nimoy (logical Spock versus emotional Kirk), John Renbourn (british folk finger-picking guitarist), Rod McKuen (composer, poet), Anita Ekberg (Fellini's "La Dolce Vita"), Rod Taylor (actor of "The Time Machine"), Armand (60s protestsinger), Thé Lau (singer/songwriter), Hirth Martinez (singer/songwriter).
What did I work on in 2015? I've been having my own fun, writing, playing, recording and releasing two albums:
Lightning Dutchman
A few song hit the radio waves, like:
Unscrew yourself, Don't Do It Again, Paranoiac With A Gun, Guru In A Lovetown, Limo, Rock'n Roll Me In Or Out
and an instrumental
For Your Pleasure vol.2
(more and more people seem to be interested in using my music for their viseo projects)
So what about the music of 2015?
The word "emo" fits the description. But is it emotion?
Only a few new albums made it, because as I grow older and greyer (bored? Nope!), the more I seem to dwell back to the sounds I used to listen when I was this green innocent seventies lad. Except for the much younger generations like Mercury Rev, Tame Impala and Steven Wilson maybe, but nothing else seem to linger..... aaah, I'm such a romantic fool. It's just that a lot of the old guys keep coming back with a more fresher sound... Well not all the "older" ones though. I was very dissapointed by the releases of Prince (I mean HITnRUN Phase One, P. how do you sleep? but...his Phase 2 is just classic P.!). Ben Folds (pretentious, but vague chamber noodlings), Jeff Lynne's ELO (=Jeff Lynne...) or Seal (Trevor Horn is back, but...without any surprises). All too predictable and safe.
It's the fault of these retro times. Now, every "new" production can reproduce qualities from the thirties up to the sixties, uuuhm, seventies and ....mmm...the eighties to my bemefit, because my mind seems to wander off easily to what I've already heard. It's just like these newbies are saying "Joost, I know you've got that somewhere on vinyl, but who really cares?". It says a lot of these smug, arrogant, narcistic times. Who will rise to the occasion to do the unexpected?
In the meantime, here are my faves of 2015:
J.D.Souther - Tenderness
Veteran songwriter surprises with less is more. Subtle arrangements, production, subtle songwriting, title says it all.
Steve Martin & Edie Brickell - So Familiar
Bluegrass? BanJoost? No, this is just a very comforting listen, very Up, very welcome in these times.
Boz Scaggs - A Fool To Care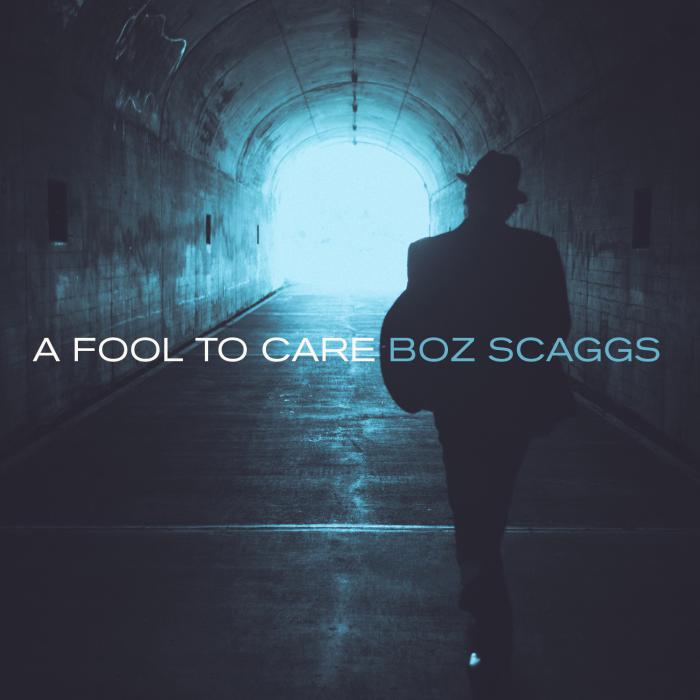 The only Boss for me, age can do good. Eclectic and very soulful. That voice never bores me. Less is so much more...
Joe Jackson - Fast Forward
Welcome back Joe the composer, arranger of wide, colourful canvases. Musicians from Berlin, New York, Amsterdam and New Orleans keep this album fresh.
David Gilmour- Rattle That Lock
I just love his tone in voice and guitar. The surpringly jazzy "The Girl In The Yellow Dress (Orchestral Version)". The instrumentals don't add anything specific, but overall there's still a comfortable Floyd in the air.
Tom Robinson - Only The Now
Welcome back Tom! You're still angry and I feel it. Wild, edgy, actual and in your face,
the subtle arrangements in quieter moments (title song) though especially, draw me in.
James Taylor - Before This World
A new JT album? I've kept playing it a few times more than I'd expect. Songcrafting they call it. Just James Taylor. Nothing less.
Prince - HITnRUN Phase Two
I have a love/hate relation with the purple one. But I think this is his most matured collection (with a few exceptions like Screwdriver) since.......fill me in! A more colourful production, especially the organic feel in the arrangements do the trick, if you like horns and slapping basses.
Books.
What usually happens when I read a biography, is the documenting part of it. I obsessively dig up everything I have in my possession (music to listen to, I listen to it again or movies I've watched, I watch again) or try to find it on www.
For example, The Grateful Dead, all the albums I once
indifferently

listened to, I can appreciate and understand them better now, especially after reading a biography. The same happened with Alex Harvey, quite a lad! Another band that I've admired since 1977, Talking heads, I appreciate even more now (Remain In Light is my personal fave) than ever. So I read!
Quoting former post 2014:"And for the sensational background information

, here's a few books I've read this year

.

As usual, mostly sleezy (auto)biographies.

Recommended:"
Bobby Whitlock - A Rock'n Roll Biography
(
a lot of misfortunes, Eric Clapton, Derek & The Dominoes singer/keyboardsman)
David Byrne - How Music Works
(this works a lot)
Dennis Mcnally - A Long Strange Trip Grateful Dead
(the music man, LSD anyone?)
Donald L Barlett - Howard Hughes, his life & madness
(exentric guy, strange times)
Gene Wilder - Kiss Me Like A Stranger My Search for Love and Art
(talented guy)
John Neil Munro - The Sensational Alex Harvey
(what a life!)
Jonathan Lethem - Talking Heads' Fear of Music
(the first album I bought of TH in 1979 that made me an obsessive fan)
Martin Kielty - SAHB Story
(the versatile band behind Alex Harvey)
Pamela De Barres - I'm With The Band
(narcistic tale of obsessive groupie)
Rod Stewart - The Autobio
(Rod does Rod)
David Bowman- Talking Heads This Must Be The Place
(
one of the best bands in the period 1977-1983 that made the eighties bearable)